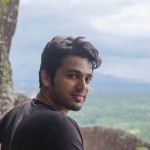 I am here to share some of my experiences with Sevanjali, the way it helped me to grow higher and brighter… When I made a decision to drop my plan of doing  diploma and join enginnering (when already all the colleges were started), KK poonja supported me  in all possible ways in joining SIT.
Later, after I completed my B.E,when I told him about my plan to go for higher studies, there he was ,to help me again !!!
With  all the motivation and encouragement from KK poonja, Jayaram thumbe and my parents, I completed my Mtech with flying colors.. Now I am working in Quest Globe, a MNC which supports Rolls Royce..
Sevanjali as the name itself says, always adhered to its principle of serving people..
Sevanjali was, is and will always be doing its good work, be it  improving human health( through medical camps) in the locality or giving education,financial support to the needed one's and many more.. A big thanks to Sevanjali for helping me and many others like me…